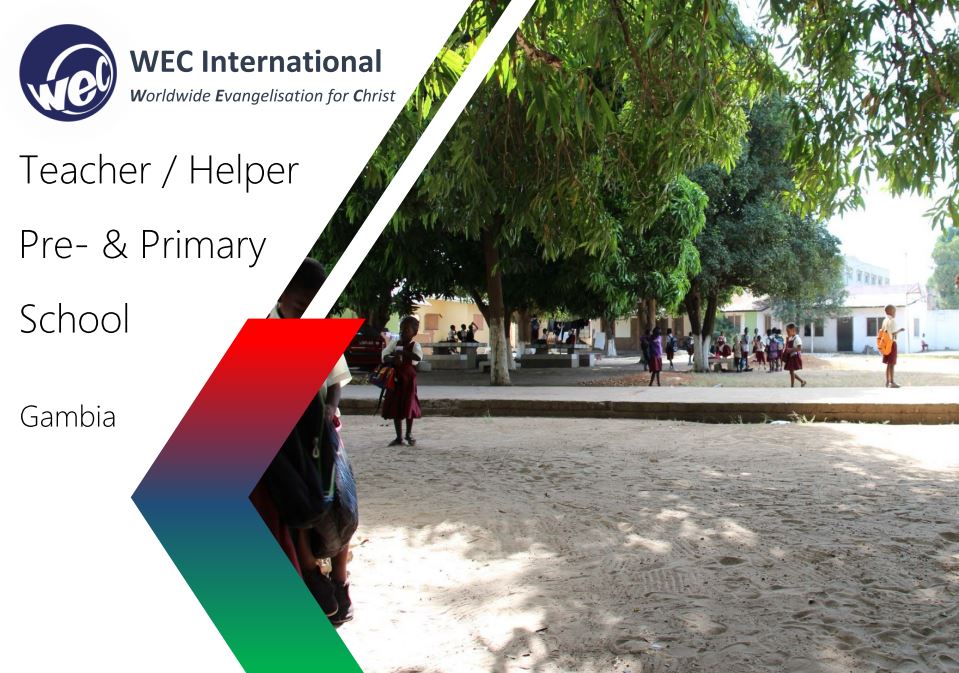 Job Discription
Gambia is a small, peaceful country in West Africa, which lies in the middle of Senegal. Although the majority of people are Muslim, there is religious freedom. WEC has been engaged with various social projects in Gambia since 1965, for example medical centres, education projects for young girls, a nursery and help with literacy. Through this work a local church was founded.
Project. Wellingara lies along the coast. In September 2013 a local church founded a Christian Preschool and Primaryschool called 'Reach Education Centre'. There are already three preschool and primary school classes. Every year another class is added. The school is lead by Gambian pastor Eward Jatta and his wife Patience. Patience is a qualified and experienced teacher. On the school site there is also a church, a youth hostel for students (around 14-21 years old and a public study library.
Tasks. As a short-term volunteer, it is normally your job to look after the Muslim children, together with the local members of staff, but also to teach and to guide them in creative work. Additional teaching is also given to new children.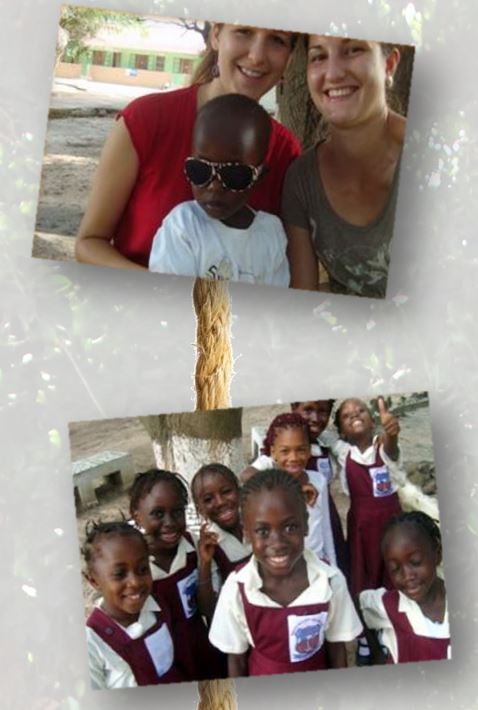 Activities. On top of teaching, there is also the opportunity to help at the Sunday school or in the choir. The local children are always very pleased to have help with homework. All of this tasks can be individually developed depending on your gifts.
Team. You will work alongside Pastor Edward and his wife, as well as with the local teachers. Among others, another WEC family also live onsite.
Churches. There is a local church directly on the facility.
Challenges. The work with the children requires creativity, patience and perseverance. Working with local colleagues also requires immersing yourself in the host ´business´ culture. In the area of children education lots of conflicts can arise. Having a different understanding of upbringing and having to cover for a teacher last minute can also be challenges in the everyday life of the school.
Particular benefits. Gambians are very hospitable people with whom you can quickly feel at home (assuming you also adjust to the culture). Patience is a real ´mother figure´. The work with children can be a real joy! Freetime. Wellingara offers the best of what an African town can offer: relationships! It is always possible to spend time with students from the youth hostels, for example playing football or volleyball. Being so close to the coast allows some relaxation and the closely-located capital city Banjul has lots of tourist attractions.

Any questions.
Previous volunteers are ready to give more detail:
Julika Weller: weller.julika@gmx.de
Stefanie Herkle: stefanie.herkle@online.de

Mininum 1 year
Tätigkeit:
Abiturient
Erzieher
Einsatzdauer:
Kurzzeit bis 2 Jahre
Monatliche Kosten:
377 Euro
Einsatzbeginn:
nach Absprache
You did not find the right mission opportunity on our website? There are many more Click here.
If you are applying from Germany, Austria or Poland click: Short Term or Long Term.
If you are applying from any other country, please click here.