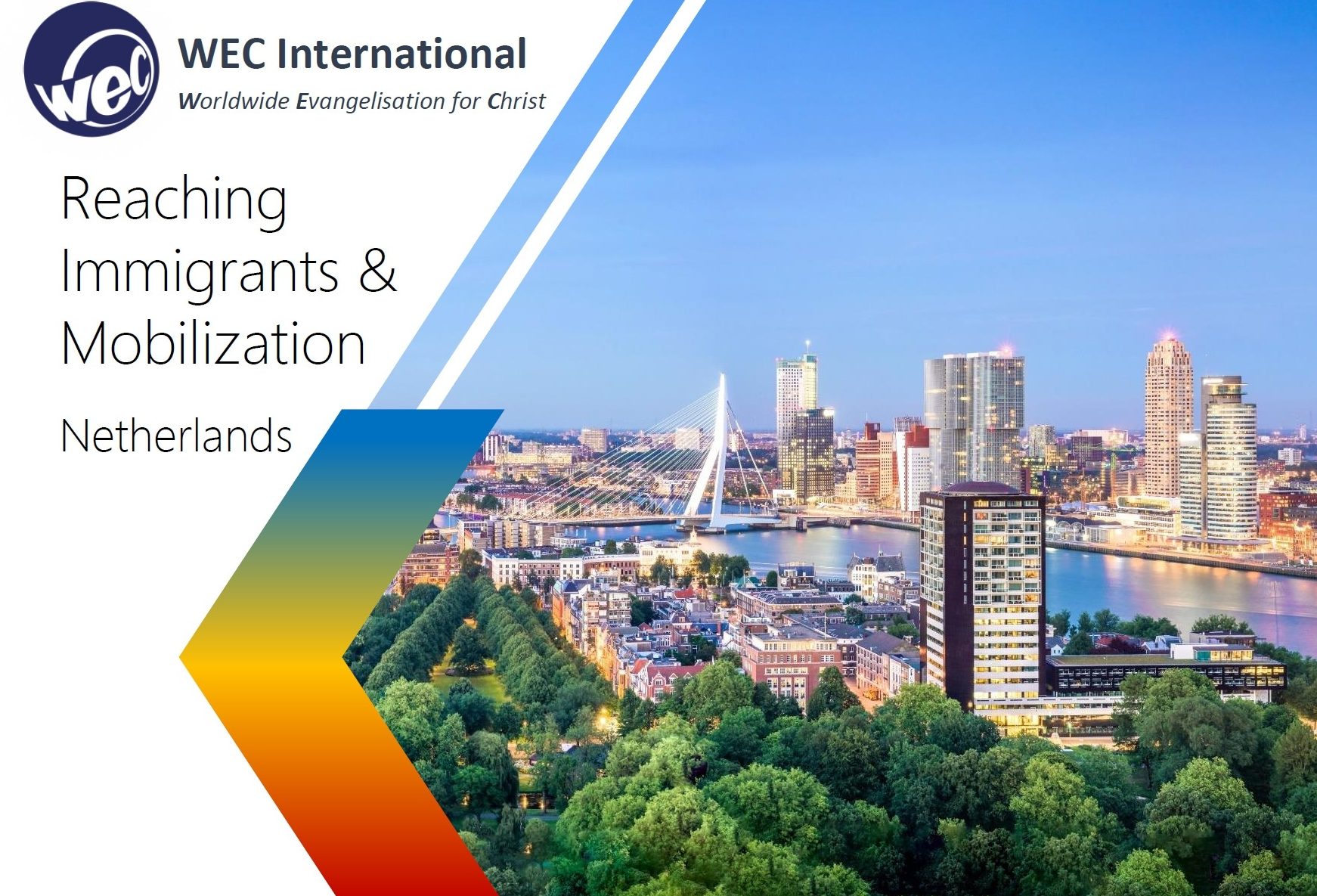 Job Description
Reaching Rotterdam: Every year, thousands of new migrants in the Rotterdam region become our new neighbors. Some of these cultures have hardly been reached with the gospel. We share God's love and passion for these people and cultures.
Project: Reaching Rotterdam sees new blossoming communities of faith rising among the unreached people groups in Rotterdam in collaboration with the church in Rotterdam.
Reaching Rotterdam wants to carry out its mission by supporting churches and other mission organizations. Together with our partners in Rotterdam, we share our vision and mobilize prayer and workers for this purpose. We pray together, we work together and we learn together. Together with our partners, we look for people with a passion for other cultures in Rotterdam.
Tasks: We have different opportunities and tasks for short-term workers.
– Working in the neighborhood with youth.
– Creative women and children's work.
– Discipleship activities like bible studies and Alpha-courses
– Organizing events: Mission network events/Prayer events/Group mission events/Training
– Social media and content making for mission in the city.
– Research among unreached people groups in the city.
– Networking and mobilizing activities.
Other activities: We have housing opportunities on Terphuis. A Farm with gardens and horses, where you can be part of our community with other young people.



Team: The WEC team of Reaching Rotterdam is still small, but we work together with a growing group of churches in the city.e directly.
Churches: We work together with 8 churches on reaching the unreached in the city. You are welcome to also take part in their sunday services.
Challenges: There are opportunities to build relationships and contacts and to share the gospel in word and deeds, but there is also resistance to the gospel. There is loneliness, poverty, and crime in the city.
Particular Benefits: Lots of opportunities for fellowship. Eating together. Living on a beautiful farm, with a lot of green, while still being close to the city.
Leisure–activities: Lots of things to do in Rotterdam. The beach is not far.
More Details:
Reaching Rotterdam Website – https://reachingrotterdam.nl/

Mininum 6 months
Tasks:
Evangelism & Church Planting
IT & Media
Kids & Youth Work
PR
Social Work
Duration Options:
min. 1 year
min. 6 months
You did not find the right mission opportunity on our website?