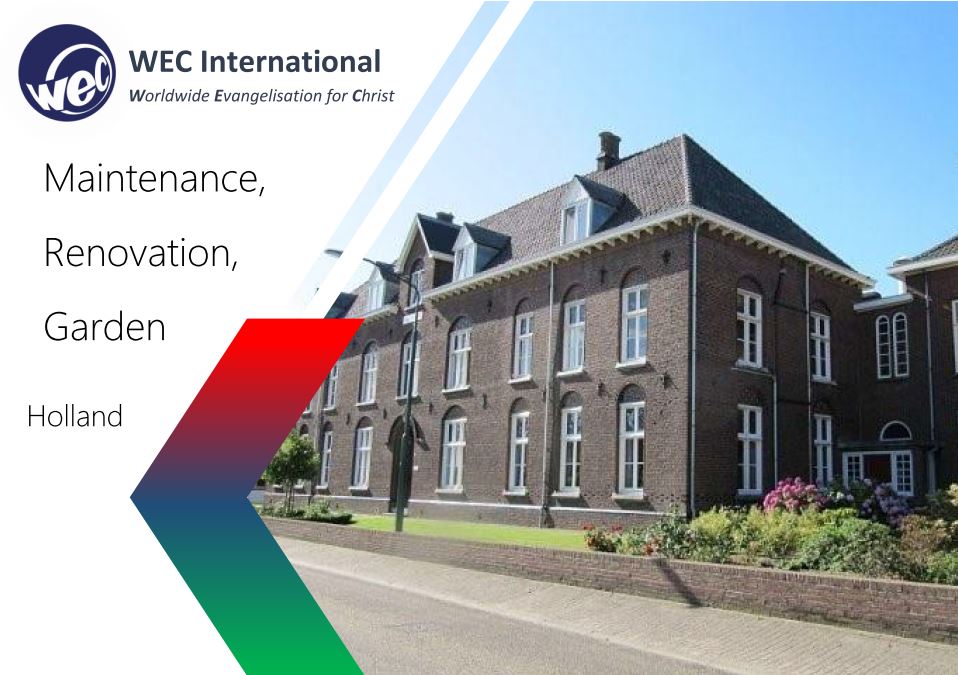 Job Discription
Beugen is a small, almost sleepy village near the German border. The area is remote and on the Meuse river. Big and historical towns such as Arnheim and Nijmegen are easily reached too.
Project. The Missionary Training College (MTC) Cornerstone is an international, English-speaking Bible School with around 42 students (average age is 30, many with families). They study and live on the campus and have the aim of preparing themselves for international mission.
Tasks. Voluntary helpers will work predominantly in the caretaker and craftsmanship domain. There are three big buildings, which are part of the former monastery, with around 130 rooms. With maintenance and renovation there are the following tasks: painting, plumbing, electrics, scaffolding. Gardening and kitchen work also fall into this category. Also, there is the opportunity to help with transportation or tasks in the library (logging the book loans and returns, ensuring payments are received, binding and coding books).
All volunteers work in teams in order to do all the daily tasks and the relevant tasks that may spontaneously arise in the house and garden!

Other activities.
– Devotion and prayer time
– Hearing reports from missionaries
– Regular meetings with mentors
– Integrating in the local churches
– Englich Language course is possible
– Visit the Bible School courses available
– Trips and sports
Team. 10 – 15 permanent employees, 2 – 5 short-termers
Churches. German church in Goch, International Baptist Church in Eindhoven, lots of vibrant churches (English and Dutch speaking) in surrounding towns
Challenges. Multicultural experiences, make contacts with locals is tricky because you are almost only at the school.
Particular benefits. Good relationships with students, lots of sports opportunites direct at the school (football, volleyball, table tennis, gym), and beautiful countryside.
Free time. Swimming pool, lake, parks, cycling, adventure park in Goch (D) und Kevelaer (D), trips out in the towns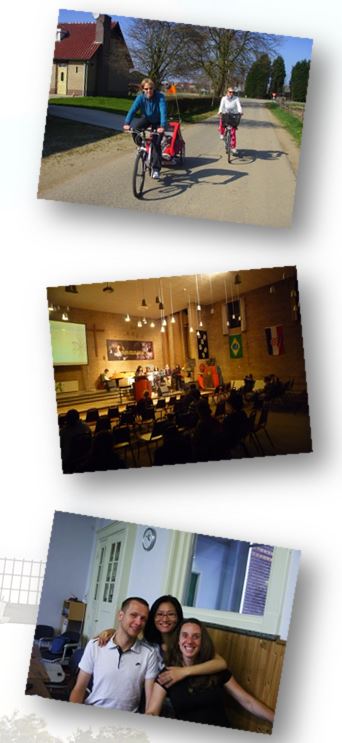 Previous volunteers are ready to give more details:
Micha Lukas: micha.lukas00@gmail.com
Cornerstone Video www.youtube.com/watch?v=aqfTDEeNYq8
Cornerstone Website www.cornerstonecollege.eu/

Mininum 6 months
Tätigkeit:
Craftsmanship/Handwerk
Housekeeping/Hauswirtschaft
Einsatzdauer:
6-24 Monate
Kurzzeit bis 2 Jahre
Monatliche Kosten:
50 Euro
Einsatzbeginn:
August 2021
If you are applying from Germany, Austria or Poland click: Short Term or Long Term.
If you are applying from any other country, please click here .