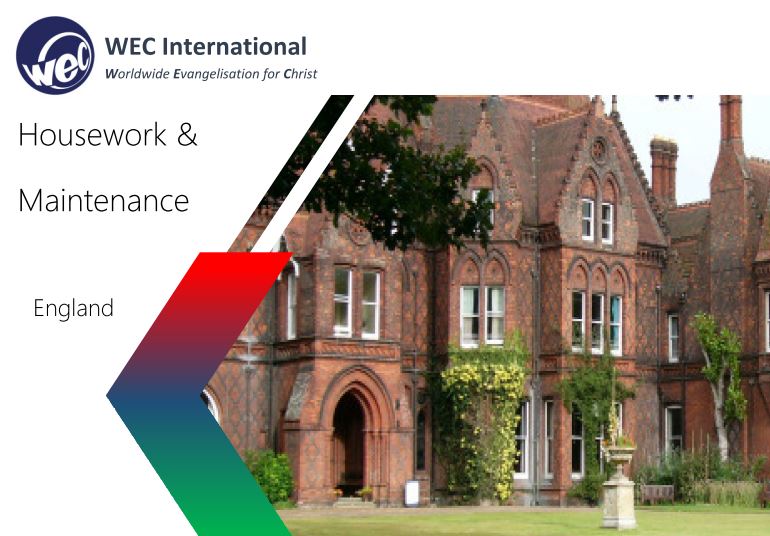 Job Description
In the North of London but also surrounded by countryside, is the old, distinctive manor house. Today the house is accommodated by the All Nations Christian College (ANCC) in Easneye.
Project. The All Nations Christian College is a school with around 100 students, who are all preparing for a cross-cultural placement.
Tasks. Voluntary helpers support the team in housework, gardening, caretaking and maintenance work around the house and courtyard. That can include cleaning, doing laundry, painting walls, plumbing and electric work, but also sometimes decorating cakes for the Christmas party!
Other activities.
Devotionals/prayer time
Integrating in the local churches, to your choice
Integrating in the life of the school
English language course also possible
Trips
Sport

Team. There are around 3-4 permanent employees, who are supported by students in the afternoon. Short termers: 1-5
Churches. Anglican Church and other churches in the area.
Challenges. Lots of requirements in England, multicultural college life. Because there is always something going on, it can be challenging to find time alone. It is often necessary simply to help with what is the most important at the time, even if the the tasks are not always appealing!
Particular joys. Multicultural community, worship evenings, sport opportunities in nature, regular trips with some of the long-term workers.
Free time. Roughly 45 min to London, football, volleyball, jogging, cycling, table tennis, fitness studio, Billard, table football, evenings together with the students.
For queries.
Previous volunteers are willing to give details and more information:
Jonathan Kern jonathan.kern8@gmail.com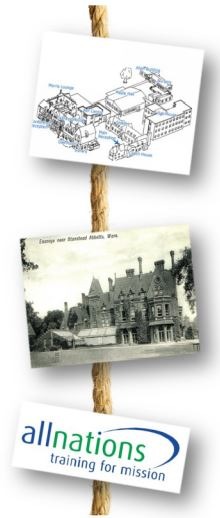 Tätigkeit:
Housekeeping/Hauswirtschaft
Einsatzdauer:
Kurzzeit bis 2 Jahre
Monatliche Kosten:
0 Euro
Einsatzbeginn:
nach Absprache
sobald Visamöglichkeiten geklärt sind
You did not find the right mission opportunity on our website? There are many more Click here.
If you are applying from Germany, Austria or Poland click: Short Term or Long Term.
If you are applying from any other country, please click here.