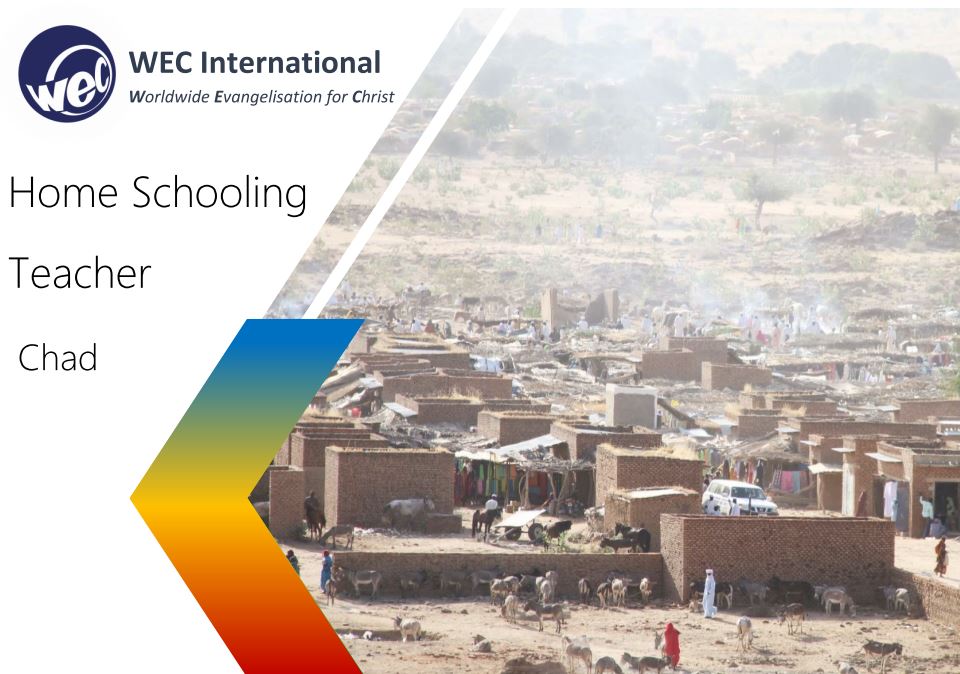 Job Description
Abéché is the last – and very rural – big town before the Sahara.
It lies east of Chad and is home to around 70,000 people, including numerous refugees from the war-affected area around Darfur.
The main language is Chad-Arabian. French is spoken mainly in offices and churches.
Project: We would like to establish a 'mini-school' for some of the team's german-speaking children. About 5 of them would need teaching using the material of the 'Deutsche Fernschule'.
Tasks: You help the kids with all the things they have to do for school. You don't need to be a trained teacher in order to do so. It is enough, if you enjoy being with kids and helping them to learn and grow. The main subjects would be German, maths, social studies and possibly English. If you can offer acivities like sports, arts and music lessons it would be very welcome. We look forward to you contributing your own ideas.
Other activities: Apart from your work as a home-schooling teacher, we would love for you to see the work within our various projects and help, where possible. Especially, if you stay for a bit longer, we strongly encourage you to learn some Arabic. This will help you enormously in your everyday life and to establish friendships with locals.
Team: Our team consists of singles and families from 9 different countries and four continents. We meet once a week to have fellowship, read the bible and pray together, but we also try and spend time with each other outside of our weekly meetings.
Our team works in two main projects: medical work with disabled children and as midwives and our learning center, where we teach English and IT. New (longterm) team members spend most of their time learning the local language and culture.
Churches: Various churches of different ethnic groups from the South of Chad (French speaking); a small Arabic speaking church, in which the WEC team is involved. We also work with the EET (église évangélique au Tchad). Right in Abéché there are two main churches: One bigger French speaking and a smaller Arabic speaking church. Both churches belong to the EET, but are very different from each other. You will have the opportunity to get to know both of them.
Challenges: It is very hot and dry, there is a lot of dust everywhere and many mosquitoes after the rainy season. We live a very simple life-style in one of the poorest countries in the world and within an Islamic surrounding.
Special benefits: Living and working within a multicultural team, friendships to locals and other missionaries (from other agencies also).
Free time: There are not a lot of options, but you can usually go to the French military base to do sports for example. Trips to the surrounding hills are popular, as well as games, fellowship with others and doing sports with local friends.
Queries and questions:
More Info: www.chad.wecinternational.org


Mininum 6 months
Duration Options:
min. 1 year
min. 6 months
You did not find the right mission opportunity on our website?